【Cancellation Notice】Tokyo 2020 NIPPON FESTIVAL Co-hosted Programme
Spring Festival in Tokyo Special Concert Berliner Philharmoniker in Tokyo 2020
The Spring Festival in Tokyo Executive Committee, in response to the spread of the novel coronavirus (COVID-19) infections and the postponement of the Olympic Games Tokyo 2020, will be cancelling the "Spring Festival in Tokyo Special Concert Berliner Philharmoniker in Tokyo 2020," (hosted by Spring Festival in Tokyo Executive Committee; co-hosted by Tokyo Organizing Committee of the Olympic and Paralympic Games) a co-hosted programme of Tokyo 2020 NIPPON FESTIVAL, which was scheduled to be held in June, 2020.
Extensive efforts were made with involved parties for a possible postponement of the programme to 2021, however, we have unfortunately come to the conclusion that a postponement will not be possible.
We would like to express our deepest apologies and sincere appreciation to our supporters who had been looking forward to our programme for your kind understanding.
Spring Festival in Tokyo Executive Committee
April 23, 2020
Tokyo 2020 NIPPON Festival
(From late March 2020 to September 2020)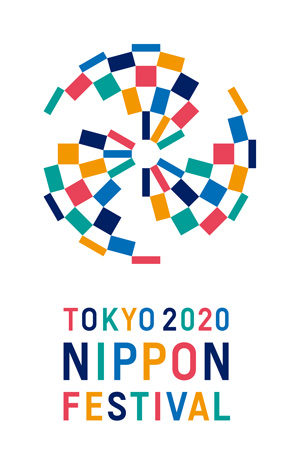 All eyes will be on Japan, when the Japanese leg of the Tokyo 2020 Olympic Torch Relay kicks off, this coincides with the commencement of the Tokyo 2020 NIPPON Festival. In collaboration with the national government, local municipalities, and other cultural/arts groups; Tokyo 2020 will deliver various cultural and arts programmes nationwide to strongly display Japan's proud culture and the power of the arts both inside and outside Japan.
Host:

Spring Festival in Tokyo Executive Committee

Co-host:

The Tokyo Organising Committee of the Olympic and Paralympic Games

Co-host:

Tokyo Metropolitan Foundation for History and Culture Tokyo Bunka Kaikan [Concerts at Tokyo Bunka Kaikan]

Co-host:

Shinjuku Gyoen National Garden, Ministry of the Environment [Concert at Shinjuku Gyoen]
TOKYO 2020 NIPPON FESTIVAL co-hosted programme Spring Festival in Tokyo Special Concert Berliner Philharmoniker in Tokyo 2020 Gustavo Dudamel Conducts Berliner Philharmoniker
Spring Festival in Tokyo Executive Committee (President Koichi Suzuki) will present "Spring Festival in Tokyo Special Concert Berliner Philharmoniker in Tokyo 2020" in June 2020 (Hosted by Spring Festival in Tokyo Executive Committee; co-hosted by Tokyo Organizing Committee of the Olympic and Paralympic Games) as a co-hosted programme of TOKYO 2020 NIPPON FESTIVAL, an official cultural programme of Tokyo 2020.
Four concerts featuring three programmes especially for Tokyo 2020
Berliner Philharmoniker, one of the most distinguished orchestras of the world, comprised of musicians from 28 different countries will give four concerts conducted by Gustavo Dudamel featuring three programmes especially selected for Tokyo 2020. After 16 years absence, the orchestra will return to Tokyo Bunka Kaikan and present three different programmes. Special Concert for Tokyo 2020, Symphony No. 2 "Auferstehung" by Gustav Mahler, and Symphony No. 9 "Choral" by Ludwig van Beethoven to celebrate the Olympic and Paralympic and send out prayers from Tokyo for restoration and peace.
Free open-air concert in Shinjuku Gyoen (projected audience of 10,000)
Berliner Philharmoniker is also planning to hold an open-air concert for the first time in Japan. It will give a free performance (*) of Beethoven's 9th in one of the most popular and casual parks of Tokyo, English Landscape Garden of Shinjuku Gyoen. Bringing together a total of 400 musicians including Maestro Dudamel, the orchestra members, soloists and the chorus at the heart of Tokyo, the concert is anticipated to attract an audience of 10,000. It will offer an opportunity for everyone to enjoy world-class music in a unique environment and on an unprecedented scale, even for those who don't have much access to classical music in their daily lives.
(*An admission fee will be required, however, to enter Shinjuku Gyoen)
Bringing together artists of diverse backgrounds from different continents
Based in Germany, Berliner Philharmoniker is comprised of members from around the world and has special ties with Japan. The conductor Gustavo Dudamel has been involved with El Sistema, a Venezuelan musical education program known to have inspired countless impoverished children. He embodies the philosophy that music is borderless. In addition to esteemed soloists active around the world, the open-air concert of Beethoven's 9th will bring together a magnificent chorus of singers from different continents and transcending race, age and gender.
A special musical experience in 2020
2020 is a special year. Not only will the Olympic and Paralympic Games Tokyo 2020 be held in Japan, 2020 will also mark 75 years since the end of WWII and 250th anniversary since the birth of Ludwig van Beethoven, an icon of classical music. People of diverse backgrounds will gather in Tokyo from all around the world in this memorial year and create an unprecedented musical experience.
Concert
Dates/Venues
Cancelled
Wednesday 24 June 2020 19:00 Tokyo Bunka Kaikan Main Hall     【ProgrammeA】
Thursday 25 June 2020 19:00 Tokyo Bunka Kaikan Main Hall     【ProgrammeB】
Friday 26 June 2020 19:00 Tokyo Bunka Kaikan Main Hall     【ProgrammeC】
Berliner Philharmoniker 〈Open-Air Concert with an audience of 10,000 people〉
Saturday 27 June 2020 14:00 Shinjuku Gyoen Landscape Garden 【Programme C】
※Postpone to the next day (Sunday 28 June 2020 14:00) in case of stormy weather.
Programme
【ProgrammeA】 Special Concert for Tokyo 2020
Beethoven:Ballet Music "Die Geschopfe des Prometheus" op.43 - Overture
Wagner:Opera "Tannhauser" Act 2 - Entry of the Guests (Orchestra Version)
Fumio Hayasaka:Movie Music "Rashomon" - 1st mov., 3rd mov. & 4th mov.
Stravinsky:Ballet Music "L'Oiseau de feu" - Infernal Dance of King Kastchei, Lullaby & Finale
J.Williams:Summon the Heroes
Shostakovich:Ballet Music "The Golden Age" op.22 - III. Polka, IV. Dance
Marquez:Danzon No.8
Ravel:Bolero
【ProgrammeB】 Mahler: Symphony No.2 in C minor "Auferstehung"
【ProgrammeC】 Beethoven: Symphony No.9 in D minor op.125 "Choral"
Cast
Conductor: Gustavo Dudamel
Orchestra: Berliner Philharmoniker
【ProgrammeB】
Soprano: Anett Fritsch
Mezzo Soprano: Alisa Kolosova
Chorus: Tokyo Opera Singers
Chorus Master: Matthias Brauer
【ProgrammeC】(6/26)
Soprano: Slávka Zámečníková
Mezzo Soprano: Josy Santos
Tenor: Jinxu Xiahou
Bass Baritone: Dashon Burton
Chorus: Tokyo Opera Singers
Chorus Master: Matthias Brauer
【ProgrammeC】(6/27 Open-Air Concert)
Soprano: Slávka Zámečníková
Mezzo Soprano: Josy Santos
Tenor: Jinxu Xiahou
Bass Baritone: Dashon Burton
Chorus: 2020 One World Choir  (approx. 300 singers)
Brings together singers from different continents to celebrate 2020.
Chorus Master: Simon Halsey
*Casting as of 22 November 2019 is subject to change.
Biographies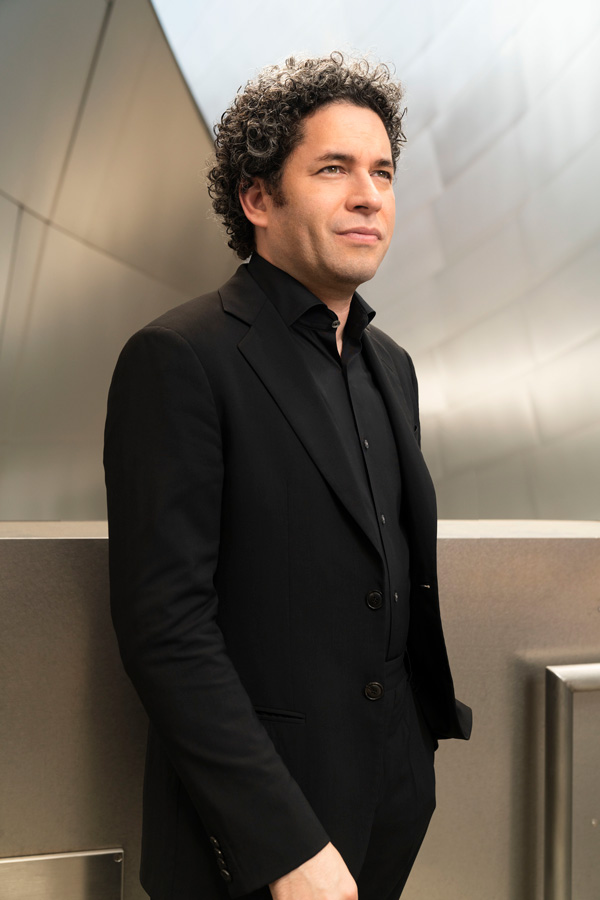 © Smallz + Raskind
Gustavo Dudamel / Conductor
Gustavo Dudamel is driven by the belief that music has the power to transform lives, to inspire, and to change the world. Through his dynamic presence on the podium and his tireless advocacy for arts education, Dudamel has introduced classical music to new audiences around the world and has helped to provide access to the arts for countless people in underserved communities.
Dudamel's 2019/20 season will see him enter his second decade as the Music & Artistic Director of the Los Angeles Philharmonic, where his bold programming and expansive vision led The New York Times to herald the LA Phil as "the most important orchestra in America — period." Other highlights of the season include conducting the New York Philharmonic for a two-week residency at Lincoln Center, touring a concert version of Beethoven's opera Fidelio throughout Europe with the Mahler Chamber Orchestra, which will incorporate the famed Venezuelan "Manos Blancas" choir, and an Italian tour with the Accademia Nazionale di Santa Cecilia. A lifelong advocate for music education and social development through art, Dudamel himself was shaped by his childhood experience with El Sistema. Inspired by El Sistema, Dudamel, the L.A. Phil and its community partners founded YOLA (Youth Orchestra Los Angeles) in 2007.
In recognition of Dudamel's advocacy for the proliferation of the arts in the Americas, in 2019, he was honored with a star on the Hollywood Walk of Fame and received the Distinguished Artist Award from the International Society for the Performing Arts (ISPA). He was awarded with the Gish Prize, The PAEZ Medal of Art, the Pablo Neruda Order of Artistic and Cultural Merit in 2018. In 2017, he led the Royal Stockholm Philharmonic in the Nobel Prize Concert in Sweden where he also delivered a lecture on the unity of the arts and sciences. Dudamel was named one of Time magazine's 100 most influential people in 2009.
Dudamel has reached mainstream audiences and achieved name recognition far beyond the classical concert hall. He will conduct Bernstein's iconic score for Steven Spielberg's 2020 adaptation of West Side Story. At John Williams' personal request, he guest conducted the opening and closing credits of Star Wars: The Force Awakens and performed with the LA Phil at the 2019 Academy Awards.
He was the first classical musician to participate in the Super Bowl Half Time Show in 2016, leading members of YOLA alongside pop stars Coldplay, Beyonce, and Bruno Mars. Dudamel has been featured several times on CBS' 60 Minutes, profiled on PBS, and interviewed by Christiane Amanpour on CNN, Conan O'Brian on Conan, Stephen Colbert on The Late Show, and Elmo on Sesame Street.
Inspired by Dudamel's early musical and mentoring experiences, the Gustavo Dudamel Foundation, a registered charity, was created in 2012 with the goal of promoting access to music as a human right and a catalyst for learning, integration, and social change.
read more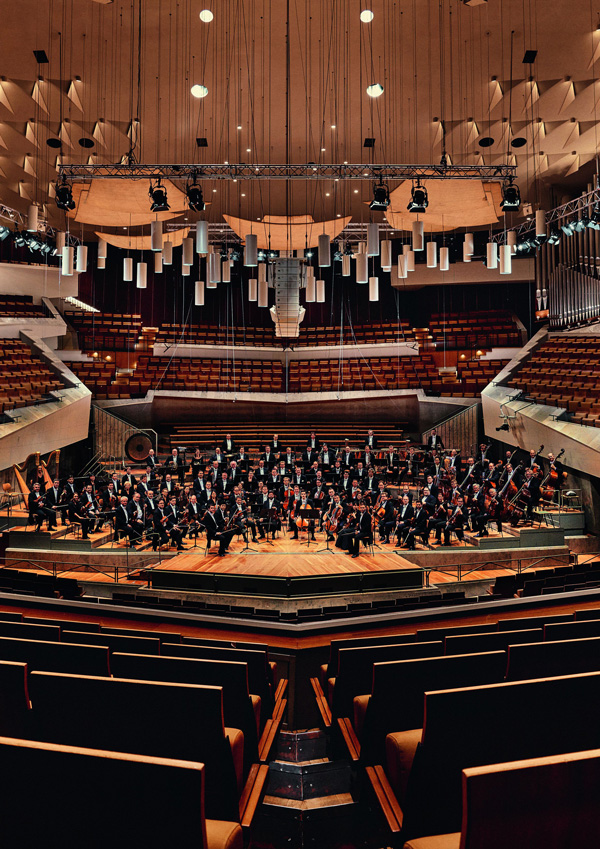 © Stephan Rabold
Berliner Philharmoniker / Orchestra
The orchestra gave its first concert on 17 October 1882 under conductor Ludwig von Brenner, who was chosen by the musicians themselves. Five years later, impresario Hermann Wolff, the orchestra's financial manager from its inception, engaged as its new chief conductor Hans von Bülow, who rapidly brought the Berliner Philharmoniker into the first rank of German ensembles. Under the leadership of Arthur Nikisch (from 1895 to 1922), the orchestra's repertoire grew substantially, embracing works by Bruckner, Tchaikovsky, Mahler, Strauss, Ravel and Debussy. After Nikisch's death in 1922, the 36-year-old Wilhelm Furtwängler became the orchestra's new chief conductor. His specialities were Classicism and German Romanticism, but his programmes also included contemporary compositions by Igor Stravinsky, Béla Bartók and Sergei Prokofiev. Immediately after the war, when Furtwängler was forced to relinquish his position, Leo Borchard was appointed conductor of the Philharmoniker. Through a tragic misunderstanding in August 1945, Borchard was shot by an American sentry. His successor was the young Rumanian conductor Sergiu Celibidache. Furtwängler was formally allowed to return as chief conductor in 1952 following his denazification. Also dating from the post-war years was the founding in 1949 of the Society of Friends of the Berlin Philharmonie, which was instrumental in the building of the orchestra's new home and continues to support the Philharmonie and the activities of the Berliner Philharmoniker.
Upon Furtwängler's death in 1954, Herbert von Karajan became the orchestra's permanent conductor and artistic director. In the ensuing decades he worked with the orchestra to develop a unique tonal quality and performing style that became the orchestra's worldwide trademark. Claudio Abbado, appointed the orchestra's new chief conductor in October 1989, devised a new approach by developing programmes with thematic cycles that included contemporary works alongside traditional repertoire. Additional chamber music series also lent further variety to the orchestra's programming.
With the appointment of Sir Simon Rattle, who was chief conductor of the orchestra from September 2002 until the end of the 2017/2018 season, the orchestra introduced important innovations. The conversion of the orchestra into the public Berliner Philharmoniker Foundation provided a modern structure allowing more opportunities for creative development while ensuring the ensemble's economic viability. The Foundation enjoys the generous support of the state of Berlin, the Federal Government and the Deutsche Bank, its principal sponsor. One focus of the sponsorship of the Deutsche Bank is the Education Programme, initiated when Sir Simon Rattle took the helm, through which the orchestra is now reaching an ever wider and, especially, younger audience. For this commitment the Berliner Philharmoniker and their then artistic director Sir Simon Rattle were appointed as international UNICEF Ambassadors in 2007, an honour conferred for the first time on an artistic ensemble.
The Digital Concert Hall video platform was launched in 2009 to give international audiences the opportunity to experience the performances of the Berliner Philharmoniker on a regular basis. The orchestra's concerts are broadcast live and are also available as recordings in a video archive a few days later. The Digital Concert Hall can be accessed on televisions, computers, smartphones, tablets and streaming devices.
In spring 2012 the Berliner Philharmoniker appeared for the last time at the Salzburg Easter Festival, after performing there for 45 years. In spring 2013 the orchestra launched its new festival, the Easter Festival of the Berliner Philharmoniker in Baden-Baden.
In 2014, the Berliner Philharmoniker formed their own label, Berliner Philharmoniker Recordings, with the goal of documenting outstanding concerts by the orchestra in editions which satisfy the highest technical and editorial demands. The most recent releases include the first historic edition of radio recordings with Wilhelm Furtwängler from 1933 to 1945 and the orchestra's first CD conducted by Kirill Petrenko, with Tchaikovsky's "Pathétique".
During an orchestra assembly on 21 June 2015 Kirill Petrenko was elected as the new chief conductor of the Berliner Philharmoniker by a large majority. He takes up his position at the beginning of the 2019/2020 season. Since his debut in February 2006, he has conducted eight programmes with the orchestra, including concerts at the Easter Festival in Baden-Baden in 2017 and 2019, the opening concert of the season in 2018 and the Festival tour to Salzburg, Lucerne and London.
read more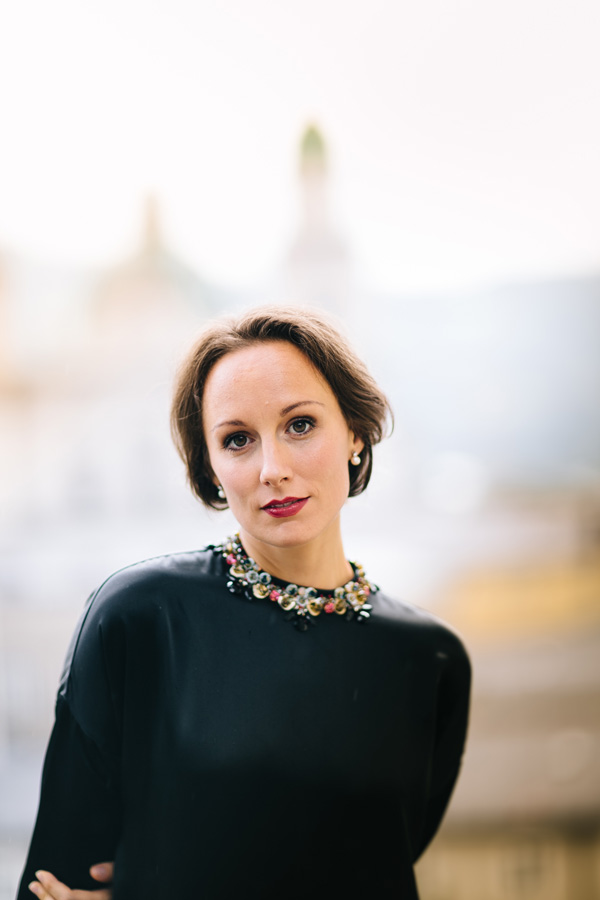 © Katerina Kepka
Anett Fritsch / Soprano
Programme B
Born in 1986 in Plauen, Anett Fritsch studied at the Felix Mendelssohn Bartholdy Music Academy in Leipzig with KS Prof. Jürgen Kurth. In 2001 she was awarded the first prize at the Johann Sebastian Bach Competition in Leipzig. She was a laureate at the international competition of the Chamber Opera at Schloss Rheinsberg in 2006 and 2007, where she sang the parts of Despina in Mozart's Cosi fan tutte and Adina in Donizetti's L'elisir d'amore. In the season 07/08 the Oper Leipzig engaged Anett Fritsch for various parts.
From 2009 to 2015 Anett Fritsch was part of the ensemble of the Deutsche Oper am Rhein Düsseldorf/Duisburg where she sang among others Pamina, Blanche/Dialogue des Carmelites, Konstanze/Entführung aus dem Serail and Marie/Fille du Régiment.
Anett Fritsch had a great success at her debut at the Glyndebourne Festival with the part of Almirena in Händel's Rinaldo and with the part of Merione in Gluck's Telemaco at the Theater an der Wien. She also made a triumphant debut as Fiordiligi in Cosi fan tutte at the Teatro Real Madrid, a production which was also very successful at the Théâtre de la Monnaie in Brussels and in 2014 appeared at the Wiener Festwochen. The tour through Europe Figaro/Cherubino with René Jacobs and the Freiburger Barockorchester received a great international response.
In 2014 Anett Fritsch made her debut at the Salzburg Festival as Donna Elvira in Don Giovanni, in 2015 she returned to Salzburg as Contessa in Figaro. In Munich she sang Figaro/Susanna.
At the Teatro Real in Madrid she appeared as Contessa/Figaro and Marzelline/Fidelio. To Santiago de Chile she was invited for Pamina/Magic Flute, at the Theater an der Wien she sang Figaro/Contessa and Ms. Ford in Salieri's Falstaff.
2016 opened with Ginevra/Ariodante in Amsterdam, followed by Nozze/Susanna in Toulouse and Donna Elvira/Giovanni again in Amsterdam. The artist returned to Salzburg for Figaro/Contessa, she sang the same role at the Liceo Barcelona. The Berlin State Opera invited her for their new production in King Arthur. At the Scala Milan she debuted as Donna Elvira/Giovanni and appeared as Emma in Fierrabras and as Arminda in Finta Giardiniera. In Bilbao Anett Fritsch sang Marzelline in Fidelio, in Madrid Ilia in Idomeneo.
Further future projects include: Cosi fan Tutte/Fiordiligi and Carmen/Micaela in Amsterdam, King Arthur at Staatsoper Berlin, Magic Flute/Pamina and Don Giovanni/Donna Elvira at the Teatro Real Madrid, Rinaldo/Almirena in Lausanne.
read more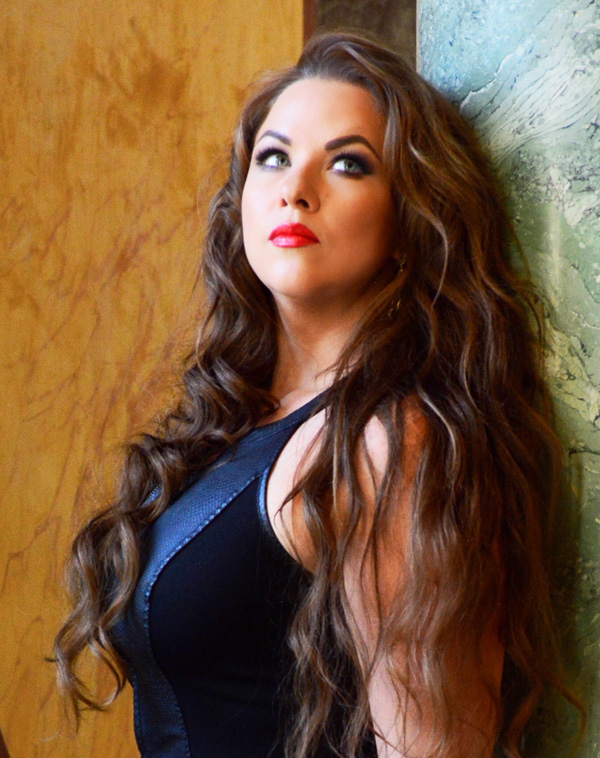 © Dietmar Scholz
Alisa Kolosova / Mezzo Soprano
Alisa Kolosova has appeared to great acclaim at many of the most prestigious theatres throughout the world, including Opéra National de Paris, Bayerische Staatsoper, Salzburg Festival, Wiener Staatsoper, and Glyndebourne Festival Opera, and performed at venues including Concertgebouw Amsterdam, Kennedy Center Washington and Carnegie Hall New York.
A former member of the Atelier Lyrique at Opéra National de Paris and Salzburg Festival Young Singers Program, Kolosova came to international attention in 2010 at Salzburg Whitsun Festival, performing in the acclaimed production of Mozart's La Betulia liberata under the baton of Riccardo Muti. Between 2011 and 2014 she was a member of the ensemble of Wiener Staatsoper, where her roles included Polina in Pikovaja Dama, Olga in Eugene Onegin, Fenena in Nabucco, Annio in Clemenza di Tito, Suzuki in Madama Butterfly and Bersi in Andrea Chenier.
Kolosova has collaborated with such conductors as Riccardo Muti, Ivor Bolton, Vasily Petrenko, Alain Altinoglu, Andris Nelsons, Gianandrea Noseda, Franz Welser-Möst, William Christie, Marin Alsop, Sir Andrew Davis, Lothar Zagrosek and Sir John Eliot Gardiner.
Recent highlights include a critically acclaimed Isoletta in La Straniera by Bellini at Concertgebouw Amsterdam, her debut as Dalila in Saint-Saëns' Samson et Dalila at Theater Basel, Maddalena in Rigoletto at Bayerische Staatsoper and at Teatro dell'Opera di Roma, her Dutch National Opera debut in a new production of Berlioz's Romeo et Juliette, The Glagolitic Mass with Sir John Eliot Gardiner at the Tonhalle in Zurich, and Foreign Princess in Rusalka at Opéra National de Paris under the baton of Sir Andrew Davis.
On the concert platform recent successes of Kolosova include her Carnegie Hall debut with performances of Scriabin's Symphony No.1 and Prokofiev's Alexander Nevsky with Riccardo Muti and the Chicago Symphony Orchestra, Mozart's Requiem and Vivaldi's Magnificat at the Teatro dell'Opera di Roma, Schubert's Mass No.5 with Symphonieorchester des Bayerischen Rundfunks, Vivaldi's Magnificat with the Chicago Symphony Orchestra and Verdi's Messa da Requiem with the Orchestre National de Paris conducted by Jérémie Rhorer and with the Orchestra of the Age of Enlightenment at the BBC Proms.
LATEST PERFORMANCES: Verdi's Messa da Requiem with Oslo Philharmonic Orchestra; Elgar's The music maker with Orquestra Nacional de Espana in Madrid; Rigoletto at Teatro dell'Opera in Rome; Boris Godunov (Marina) at Concertgebouw in Amsterdam; Schubert's Mass in E flat major, conductor Riccardo Muti, at Salzburg Festival; Rigoletto at Bayerische Staatsoper Munich; Francesca da Rimini di Zandonai (Samaritana) at Teatro alla Scala; Madama Butterfly at Staatsoper Hamburg; Beethoven's 9th Symphony with the Orchestre Philharmonique de Radio France conducted by Mikko Franck; Carmen (title role) at Teatro Coccia di Novara and on tour in China; The Glagolitic Mass conducted by Gustavo Dudamel with the Los Angeles Philarmonic Orchestra; Eugene Onegin at Lyric Opera of Chicago and at Polish National Opera.
FORTHCOMING PROJECTS: Médée (Neris) at Salzburg Festival; Luisa Miller (Federica) at Lyric Opera of Chicago; Nabucco (Fenena) at Palau de les Arts in Valencia and at De Nationale Opera in Amsterdam; Evgenj Onegin and Rigoletto at Bayerische Staatsoper in Munich; Evgenj Onegin at Théâtre des Champs Elysées in Paris.
read more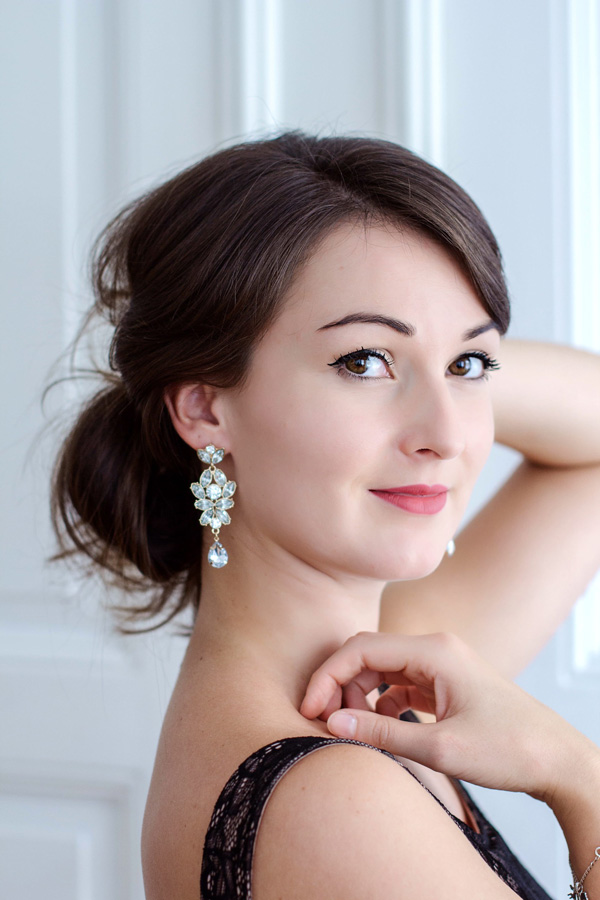 © Alfheidur Erla
Slávka Zámečníková / Soprano
Programme C【6/26】
Berliner Philharmoniker 〈Open-Air Concert with an audience of 10,000 people〉
Lyric soprano Slávka Zámečníková, born in 1991 in Slovakia, was a member of the International Opera Studio of the Berlin State Opera (2017/2018 and 2018/2019), where she made her debut as First Lady (Die Zauberflöte), Miss Jessel (Turn of the Screw), Falke (Frau ohne Schatten), Une chasseresse (Hippolyte et Arice) under the baton of Sir Simon Rattle, Ännchen/cover (Der Freischütz), Flora Bervoix (La Traviata) and Nanetta (Falstaff) as cover for the star soprano Nadine Sierra under the baton of Daniel Barenboim. In the season 2017/18, she also appeared in the Prague National Theatre and Slovak National Theatre as Sophie (Werther) and made her debut as Ilia (Idomeneo) in the Hessisches Staatstheater Wiesbaden within the Internationale Maifestspiele 2019. In 2020 she will make her debut at the Osterfestspiele Salzburg as Tebaldo (Don Carlo) under Christian Thielemann and Sächsische Staatskapelle Dresden and her role debut as Dircé in Cherubini's Médée at the Berlin State Opera. She will also appear in Beethovens 9th Symphony with Gustavo Dudamel in Tokyo with Berliner Philharmoniker (Summer Olympics 2020) and with Patrick Lange in Kurhaus Wiesbaden.
The young soprano performed in various concerts and international festivals, above all at the Elbphilharmonie in Hamburg under Sir Simon Rattle as Une chasseresse in Rameau´s Hippolyte et Aricie, at the "Rheingau Music Festival", in the Konzerthaus Berlin, at the "Festspiele Mecklenburg-Vorpommern" as well as at the "Galina Vishnevskaya Opera Festival" in Sochi in the Mozart's Requiem. She also made her debut at the "Prague Spring Festival 2018" in Mahler's Symphony No.4 with the Warsaw National Philharmonic Orchestra.
Slávka Zámečníková has already appeared on stage as Pamina (Die Zauberflöte), Contessa (Le nozze di Figaro), Fiordiligi (Così fan tutte), Musetta (La Bohème), Frau Fluth (Die lustigen Weiber von Windsor) and Woglinde (Das Rheingold) and has made appearances around the world in countries including Brasil, Australia, China, South Korea, Monaco, Norway, France, Italy, Russia, etc.
The soprano has been recently awarded Third Prize at the prestigious international competition Neue Stimmen 2019 in Gütersloh as well as at the renowned International Hans Gabor Belvedere Competition in Villach. She has also been awarded Second Prize at the greatest Polish competition – International Stanislaw Moniuszko Competition in Teatr Wielki in Warsaw and the Second Prize at the German national competition – Bundeswettbewerb Gesang Berlin 2018. She received First Prizes in the International Competition Accademia Belcanto 2018 in Graz, in the International Antonín Dvořák Competition 2016 in Carlsbad, in the International Mikulas Schneider-Trnavsky Competition 2017 as well as in the International Iuventus Canti Competition 2015 in Slovakia. In the summer 2016, she received Third Prize, the Audience Award and the Daegu Opera House Award in the Otto Edelmann International Competition in Vienna as well as a Special Award of Eva-Maria Wieser in the Concorso lirico Internationale di Portofino in Italy.
Slávka Zámečníková graduated from the Bratislava Conservatory and finished her Master degree at the Hochschule für Musik Hanns Eisler in Berlin under the tutelage of Anna Samuil. In addition, she has participated in various master-classes and workshops with renowned KS Anna Tomowa-Sintow, KS Brigitte Fassbaender, KS Francisco Araiza, Patricia McCaffrey, Neil Shicoff, Renée Morloc, Thomas Quasthoff, Gregory Lamar and Luciana D'Intino. She has also been mentored by Deborah Polaski, KS Julia Varády, Matthias Samuil and Wolfram Rieger.
Ms. Zámečníková is a scholarship recipient of the Liz Mohn Kultur- und Musikstiftung, the Junge Musiker Stiftung and the Deutschlandstipendium.
read more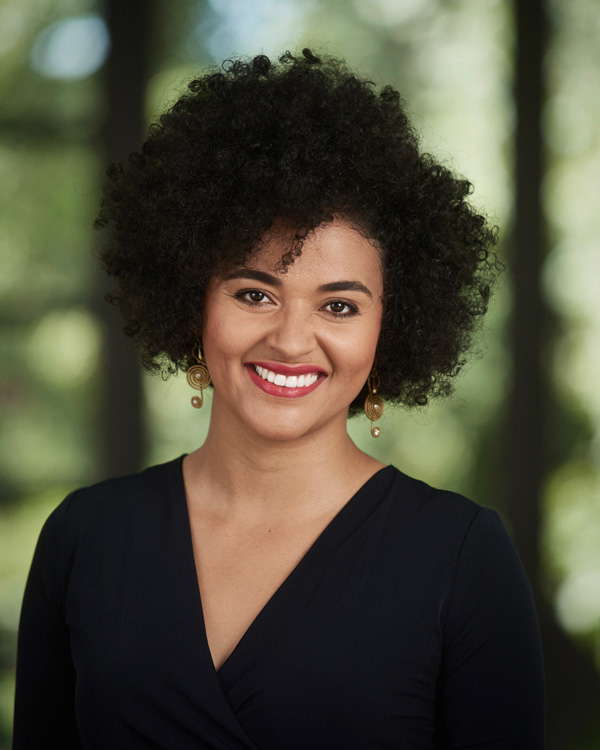 © Martin Sigmund
Josy Santos / Mezzo Soprano
Programme C【6/26】
Berliner Philharmoniker 〈Open-Air Concert with an audience of 10,000 people〉
"As Siébel, Josy Santos instantly proved her value to the company's ensemble." [Opera magazine | March 2017]
Josy Santos performed a repertoire including Hermia in Britten's A Midsummer Night's Dream, Hänsel in Humperdinck's Hänsel und Gretel, Ottavia in Monteverdi's L'incoronazione di Poppea, La Marchesa Melibea in Rossini's Viaggio a Reims as member of Hannover State Opera from 2017 until 2019. In 2017, she made her debut at Opéra national du Rhin, Strasbourg, singing Samaritana in Zandonai's Francesca da Rimini and returned in 2019 for a new production of Ginastera's Beatrix Cenci.
Born in Brazil, Josy Santos received her Bachelor at University Cruzeiro de Sul in Brazil in December 2009, joined the opera studio of Music School Tom Jobim EMESP in Brazil in 2012. From 2013 up to 2016, she refined her studies with a Master at Hochschule für Musik und darstellende Kunst in Frankfurt with Ursula Targler-Sell and in master classes with Marjana Lipovšek, Rudolf Piernay, Andreas Scholl and Helmut Deutsch.
In 2013, Josy Santos was awarded the First Prize at the 11° Concurso Brasileiro de Canto Maria Callas. In 2017, she was awarded the Principal Prize at the International Vocal Competition Oper Schloss Hallwyl (Switzerland) and the Anneliese Rothenberger Prize of the European Kulturforum Mainau and was one of the 15 finalists of Belvedere Singing Competition in Moscow. In 2018, she was awarded with the 14th Emmerich Smola Förderpreis and the CulturArte Prize at Operalia – The World Opera Competition in Lisbon, followed by the Deuxième Grand Prix at the 52e Concours International de Chant de Toulouse 2019.
Josy Santos, a member of Oper Stuttgart's opera studio in 2016 until the summer of 2017, where she was singing Siebel in a new production of Gounod's Faust, Oberto in Handel's Alcina, Cherubino in Mozart's Le nozze di Figaro and covered parts including Mercédès in Bizet's Carmen, Das süße Mädchen in Boesmans' Reigen as well as Enrichetta di Francia in Bellini's I puritani.
The multi-lingual mezzo-soprano performed, amongst others, Dardano in Handel's Amadigi di Gaula at Kammeroper Schloß Rheinsberg, Germany, Cherubino in Mozart's Le nozze di Figaro and Second as well as Third Lady in Mozart's Die Zauberflöte at Pinacoteca in São Paulo, Zita in Puccini's Gianni Schicchi at LAB Frankfurt, Germany, Angelina in Rossini's La cenerentola at Teatro São Pedro in São Paulo and Pagen in Strauss' Salome at Teatro da Paz in Pará, as well as Maddalena in Verdi's Rigoletto at Teatro Municipal in Jacarei, Brazil. In 2015, she made her debut at the Rheingau Musik Festival in Haydn's L' isola disabitata and will join Théâtre Royal de la Monnaie Bruxelles in November 2019 for a Mozart-Da Ponte-Workshop directed by Le Lab.
Josy Santos performed at festivals including Festival Música Trancoso and Rheingau Musik Festival. As concert soloist, Josy Santos has sung Bach's cantata N° 76, Garcia's b-minor Mass, Haydn's Requiem, Pergolesi's Requiem and Saint-Saëns' Oratorio de Noël. In 2020, she will make her debut in the concert series "Paradisi Gloria" with Münchner Rundfunkorchester.
Josy Santos has worked with producers Frank Castorf, Ingo Kerkhof, Peter Konwitschny, Bernd Mottl, Jossi Wieler and performed under the baton of conductors including Howard Arman, Stefan Blunier, Sylvain Cambreling, Christian Curnyn, Placido Domingo, Ben Gernon, Marko Letonja, Valtteri Rauhalammi, Ivan Repušić, Ulf Schirmer, Marc Soustrot, Lorenzo Viotti.
read more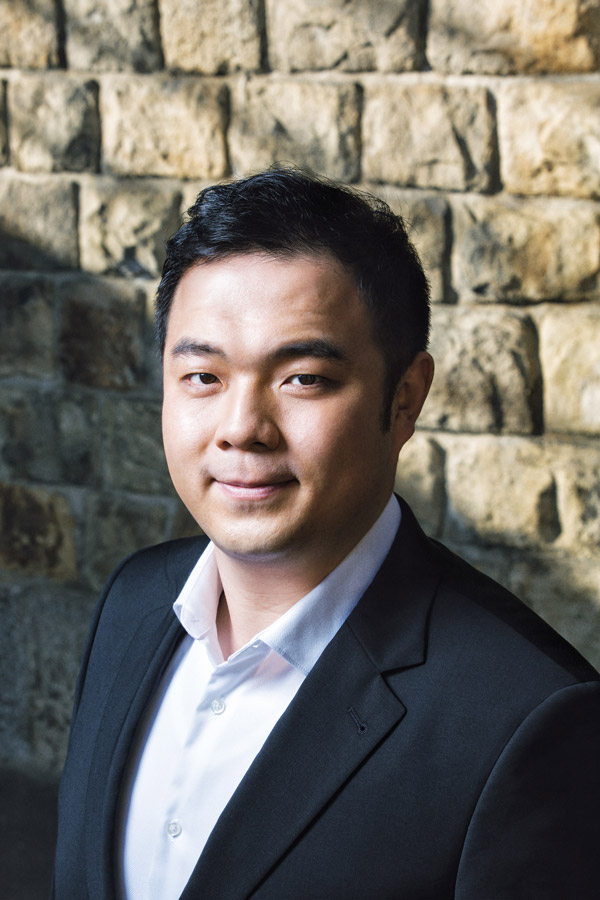 © Johannes Ifkovits
Jinxu Xiahou / Tenor
Programme C【6/26】
Berliner Philharmoniker 〈Open-Air Concert with an audience of 10,000 people〉
Jinxu Xiahou was born in Zibo in the Eastern Chinese province Shandong in December 1990. He began studying with Prof. Wang Xianlin in 2008 at the Central Conservatory of Music in Beijing (China) and completed his studies as bachelor.
Jinxu Xiahou made his stage debut as Basilio in Mozart's Le Nozze di Figaro. In 2009, Jinxu Xiahou sang the role of Triquet in Eugen Onegin at the Tianqiao Opera in Peking. He made his Europe debut in 2010, when he sang at the annual Classic Night in Zurich.
In the year 2011, he was finalist of the renowned international singing competition "Neue Stimmen" of the Bertelsmann Foundation in Gütersloh and won the third prize. The following year, he debuted at the Wiener Staatsoper where he has been a member of the ensemble since 2014/15, appearing as Nemorino (L'Elisir d'amore), Don Ramiro (La Cenerentola), Ernesto (Don Pasquale), Malcolm (Macbeth), Gaston (La Traviata), Ein Italienischer Sänger (Der Rosenkavalier), Stimme eines jungen Seemanns (Tristan und Isolde), Rodrigo (Otello), Abdallo (Nabucco), Un messaggero (Aida), Fetodik (Tri Sestri) und Ruiz (Il Trovatore).
In 2017/2018, Jinxu Xiahou sang his role debut as Rodolfo (La Bohème) and further performances as Nemorino (L'Elisir d'amore), Don Ottavio (Don Giovanni), Macduff, Fenton (Falstaff), Cassio (Otello) and Ruiz, as well as Scaramuccio in Richard Strauss' Ariadne auf Naxos, Third Jew in Salome and as Italian Singer in Der Rosenkavalier.
2018/2019 included performances as Don Ottavio, Conte Almaviva (Il Barbiere di Siviglia), Fenton, Macduff and Pang (Turandot) and in 2019/2020 he sings Rodolfo in Puccini's La Bohème Macduff in Verdi's Macbeth.
In June 2018, Jinxu Xiahou was a soloist at the Vienna State Opera as part of a gala concert by KS Edita Gruberova under the baton of Marco Armiliato. He gave his debut at the Wiener Musikverein in May 2017 as part of a solo recital presenting works by Schubert and Strauss as well as Tosti, Rossini and Leoncavallo.
read more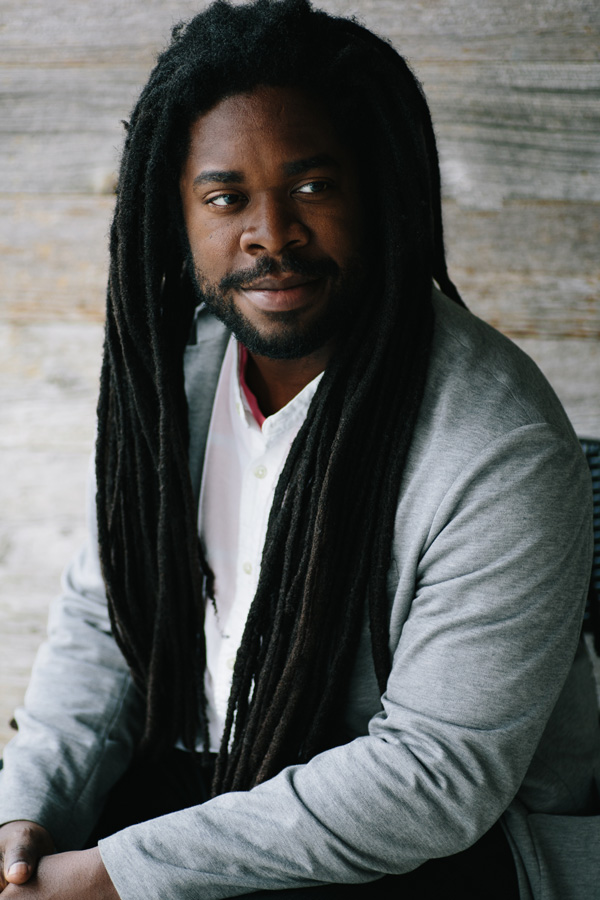 © Tatiana Daubek
Dashon Burton / Bass Baritone
Programme C【6/26】
Berliner Philharmoniker 〈Open-Air Concert with an audience of 10,000 people〉
Bass-baritone Dashon Burton has established a vibrant career in opera, recital, and with orchestra. In key elements of his repertoire — Bach's St. John and St. Matthew Passions and the B minor Mass, Mendelssohn's Elijah, Beethoven 9, the Brahms Requiem, Handel's Messiah, and Mozart's Requiem – Dashon is a frequent guest with the major orchestras of the United States.
Dashon Burton's 19/20 season began with returns to the Carmel Bach Festival and the Salzburg Festival. He sings the world premiere of Caroline Shaw's The Listeners (a part written by Shaw specifically for Burton), first in a season-opening performance with the Philharmonia Baroque and Nicholas McGegan (frequent partners with Burton), and then with Grant Llewelyn and the North Carolina Symphony, where Burton also sings Beethoven Symphony No. 9. He sings Michael Tilson Thomas's Rilke Songs with the Cleveland Orchestra (with whom he appears regularly), led by the composer. He reunites with MTT at the San Francisco Symphony in May 2020, and returns to the National Arts Centre Orchestra for Verdi's Requiem. Other highlights include the Vaughan Williams Dona Nobis Pacem with Osmo Vänskä and the Minnesota Orchestra; Mozart's Mass in C Minor with the St. Louis Symphony Orchestra, led by Masaaki Suzuki (a former teacher of Burton's); Shostakovich Symphony No. 14 with A Far Cry; the Mozart Requiem with the Saint Paul Chamber Orchestra; a European tour with the Bach Choir of Bethlehem (including an appearance at the 2020 Bachfest in Leipzig); and Handel's Messiah for a debut with the New York Philharmonic. Dashon Burton is in the Bay Area throughout 19/20 for the second year of a multi-season stint as a San Francisco Performances Resident Artist.
Widely regarded for his fluency in new music, Burton has sung Michael Tippet's A Child of our Time at Harvard, performances and the debut recording of Craig Hella Johnson's Considering Matthew Shepard with Conspirare, Paul Moravec's Sanctuary Road at Carnegie Hall, and David Lang's The Little Match Girl Passion at the Metropolitan Museum of Art in New York.
Opera engagements include Sarastro in Die Zauberflöte in Dijon and Paris, and Jupiter in Rameau's Castor and Pollux with Les Talens Lyriques. He sang Strauss' Salome at the Salzburg Festival (led by Franz Welser-Möst in a production by Romeo Castellucci), and appeared at Paris' Théatre de la Ville in Peter Sellars' production of Claude Vivier's Kopernikus, un ritual de mort.
Burton's album, Songs of Struggle and Redemption: We Shall Overcome, was singled out by the New York Times as "profoundly moving…a beautiful and lovable disc." He has performed a recital program based on the album at the Ravinia Festival, for San Francisco Performances, and this season in Louisville, and at St. Johns College. He is an original member of the groundbreaking vocal ensemble, Roomful of Teeth, with whom he tours internationally, and won a Grammy for their recording of Caroline Shaw's Pulitzer-Prizewinning Partita for 8 Voices.
read more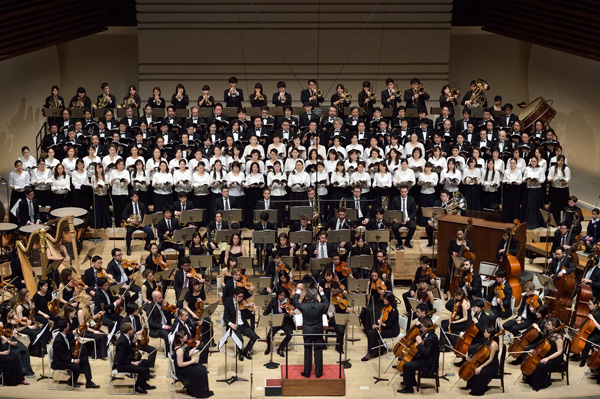 © 青柳 聡
Tokyo Opera Singers / Chorus
Programme BProgramme C
On the occasion of the 1992 production of Der Fliegunde Hollander directed by Yukio Ninagawa, conductor Seiji Ozawa requested a "world-class chorus." And that was how the Tokyo Opera Singers (TOS) came to be formed by vocalists who are mainly based in Tokyo and at the beginning or in the middle of their musical careers. This chorus ensemble attained an enormous success in this production and received praises from all quarters.
The TOS went on to perform in Oedipus Rex at the first Saito Kinen Festival Matsumoto, and the Japanese performance of Der Fliegunde Hollander by the Bavarian State Opera (conductor W. Sawallisch), to be appraised again. Performing regularly since 1993, the TOS have regularly appeared at the Saito Kinen Festival Matsumoto (present Seiji Ozawa Matsumoto Festival) and the Spring Festival in Tokyo series. They have also contributed to the vitalization of the music scene by performing with the Kirov Orchestra (conductor Valery Gergiev), St. Petersburg Philharmonic Orchestra (conductor Yuri Temirkanov), Barcelona Symphony and Catalonia National Orchestra (Conductor Kazushi Ono), and RAI National Symphony Orchestra in their Japanese appearances. For the opening ceremony of the 1998 Winter Olympics in Nagano, the singers represented Japan and sang the chorale from Beethoven's 9th Symphony with other groups from six different countries. In 1999, they made their appearance at Edinburgh Music Festival, one of the major music festivals in Europe, with Turandot produced by Tokyu Bunakmura and garnered international acclaim. For two consecutive years, 2000 and 2001, they collaborated with the Vienna Philharmonic (conductors Seiji Ozawa and Sir Simon Rattle), by whom they have been highly praised. The TOS have performed at each of the Spring Festival in Tokyo to date from the very first time it was held as "Tokyo Opera Nomori". They have been highly regarded by Riccardo Muti when they first performed with him in Verdi's Messa da Requiem in 2006 and have appeared on his stage five times thereafter. In the Spring Festival in Tokyo, they will also sing in the Tokyo-HARUSAI Wagner Series, which started from 2010, and in the Japanese Songs Series started by main members of Tokyo Opera Singers in 2011. They appeared in the Relief Aid Charity Concert for Victims of the Great Eastern Japan Earthquake (Beethoven's 9th, conductor Zubin Mehta) held on April 11, 2011 only a month after the disaster struck Japan and inspired the hearts of many people. Most recently, they took stage in the Shanghai International Arts Festival in October 2018, and a concert by the Shanghai Symphony Orchestra in March the next year, and also performed with the Chicago Symphony Orchestra (conductor R. Muti) in January 2019.
read more
2020 One World Choir / Chorus  (approx. 300 singers)
Berliner Philharmoniker 〈Open-Air Concert with an audience of 10,000 people〉
Brings together singers from different continents to celebrate 2020.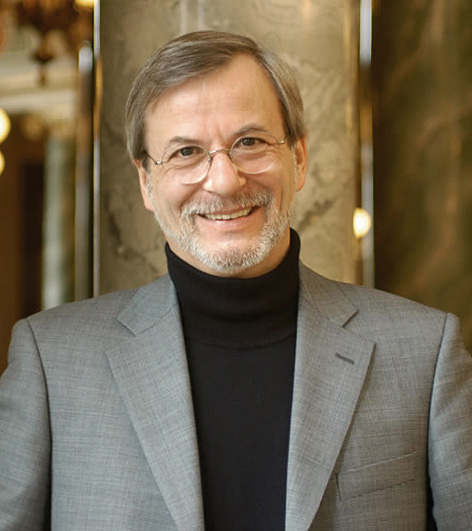 Matthias Brauer / Chorus Master
Programme BProgramme C【6/26】
Matthias Brauer, born in Dresden, was a member of the Dresden Kreuzchor, studied organ in his hometown as well as conducting in Weimar. This was followed by engagements as choir director at the national theater in Weimar, at the German State Opera House "Unter den Linden" in Berlin and until 2007 at the Semperoper in Dresden. From 2006 until 2015 Matthias Brauer was music director at Choeur de Radio France in Paris. During his engagement at the Semperoper he worked very closely with Guiseppe Sinopoli. Numerous CD recordings testified this work.
Matthias Brauer continuously conducts national as well as international Radio Choirs, e.g. in France, Italy, Germany, the Netherlands, Hungary, Czech Republic, China and Switzerland. Furthermore, he worked and still works together with internationally significant conductors as Kurt Masur, Daniele Gatti, Myung-Whun Chung, Bernard Haitink, Semyon Bychkov, Kent Nagano, Sir John Elliot Gardiner, Sir Collin Davis, Toni Pappano, Maris Jansons, Simon Rattle and other known persons.
read more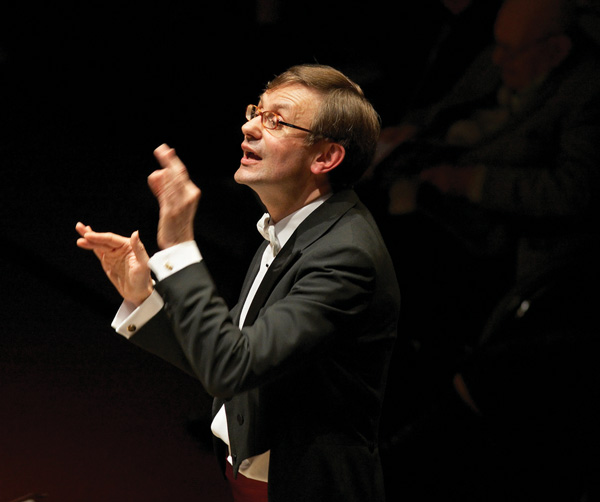 © Matthias Heyde
Simon Halsey / Chorus Master
Berliner Philharmoniker 〈Open-Air Concert with an audience of 10,000 people〉
Simon Halsey occupies a unique position in classical music.
He is the trusted advisor on choral singing to the world's greatest conductors, orchestras and choruses, and also an inspirational teacher and ambassador for choral singing to amateurs of every age, ability and background. Making singing a central part of the world-class institutions with which he is associated, he has been instrumental in changing the level of symphonic singing across Europe.
He holds positions across the UK and Europe as Choral Director of London Symphony Orchestra and Chorus, Chorus Director of City of Birmingham Symphony Orchestra Chorus, Artistic Director of Orfeó Català Choirs and Artistic Adviser of Palau de la Música, Barcelona, Artistic Director of Berliner Philharmoniker Youth Choral Programme, Creative Director for Choral Music and Projects of WDR Rundfunkchor, Director of BBC Proms Youth Choir; Artistic Advisor of Schleswig-Holstein Musik Festival Choir, Conductor Laureate of Rundfunkchor Berlin and Professor and Director of Choral Activities at University of Birmingham.
He is also a highly respected teacher and academic, nurturing the next generation of choral conductors on his post-graduate course in Birmingham and through masterclasses at Princeton, Yale and elsewhere. He holds four honorary doctorates from universities in the UK, and in 2011 Schott Music published his book and DVD on choral conducting, Chorleitung: Vom Konzept zum Konzert.
Halsey has worked on nearly 80 recording projects, many of which have won major awards, including the Gramophone Award, Diapason d'Or, Echo Klassik, and three Grammy Awards with the Rundfunkchor Berlin. He was made Commander of the British Empire in 2015, was awarded The Queen's Medal for Music in 2014, and received the Officer's Cross of the Order of Merit of the Federal Republic of Germany in 2011 in recognition of his outstanding contribution to choral music in Germany.
Born in London, Simon Halsey sang in the choirs of New College, Oxford, and of King's College, Cambridge, and studied conducting at the Royal College of Music in London. In 1987, he founded with Graham Vick the City of Birmingham Touring Opera. He was Chief Conductor of the Netherlands Radio Choir from 1997 to 2008 and Principal Conductor of the Northern Sinfonia's Choral Programme from 2004 to 2012. From 2001-2015 he led the Rundfunkchor Berlin (of which he is now Conductor Laureate); under his leadership the chorus gained a reputation internationally as one of the finest professional choral ensembles. Halsey also initiated innovative projects in unconventional venues and interdisciplinary formats.
read more