リッカルド・ムーティ「イタリア・オペラ・アカデミー in 東京」
Riccardo MutiItalian Opera Academy in Tokyo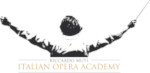 Academy for young artists
Young musicians will work together toward the concert of "Macbeth".
Maestro Muti will impart the spirit of Italian Opera to them with sharpness and humor.
Reservation for listener(student)
Application period:December 2, 2019 to January 31, 2020
vol.2 "Macbeth" Outline
■Term

2020.3.6(Fri)~3.15(Sun)

■Venue

Tokyo Opera City, Tokyo Collage of Music, Tokyo Bunka Kaikan

■Program

Giuseppe Verdi:"Macbeth"

Teacher:Riccardo Muti (Conductor)

Academy Conductor:Chiya Amos、Samuel Seungwon Lee、Johannes Löhner、Nodoka Okisawa

Soloists:TBA
Orchestra:Tokyo-HARUSAI Festival Orchestra※


※It consists of young active players in Japan.


Chorus:Italian Opera Academy Chorus
(c)Aoyagi Satoshi

(c)Iida Kouji
■Schedule & Venue

2020.3.6(Fri)~3.15(Sun)

※Consecutive interpretation to Japanese in all rehearsals.
※For listner(student) : The concert on March 14th "Riccardo Muti Introduces the Young Musicians Selected for the Italian Opera Academy in Tokyo" is INCLUDED in the participation fee.
※For listner(student) : The concerts by Riccardo Muti on March 13th and 15th are NOT INCLUDED in the participation fee, but reduced tickets are available.

■Schedule

■Participation

※Academy conductors selected in 2019 continue to attend the Academy in 2020. (No additional application)
---
Riccardo MutiItalian Opera Academy in Tokyo
2019

Verdi "Rigoletto" 2019.3.28(Thu) – 4.4(Thu)

2020

Verdi "Macbeth" 2020.3.6.(Fri) – 3.15(Sun)

2021

Verdi "Un ballo in Maschera" 2021.4.8.(Thu) – 4.18(Sun)(TBC)
"Italian Opera Academy" was launched in Ravenna (Italy), in 2015. During the Academy, Maestro Muti aims at passing on to the young artists from all over the world what he, himself, learnt from his teachers in a lineage that in history finds him connected to Giuseppe Verdi through Arturo Toscanini and through his own teacher Antonino Votto.
Maestro Muti considers it is his important mission to transmit to new generations what he learnt from his teachers ― Italian Opera's beauty and deepness with method that is now vanishing, thus, representing a strong liaison between history and impulse towards the future. Appreciating his beliefs, we have "Italian Opera Academy in Tokyo" project with him for 3 years since 2019.
---
CONTACT :Spring Festival in Tokyo Italian Opera Academy in Tokyo
E-mail:academy@tokyo-harusai.com
Organizer:Spring Festival in Tokyo Executive Committee
Support:Embassy of Italy in Japan, Verdi Society of Japan